Back to Blog
November 22, 2011
Jr Leagues Hold a Dramatic Finish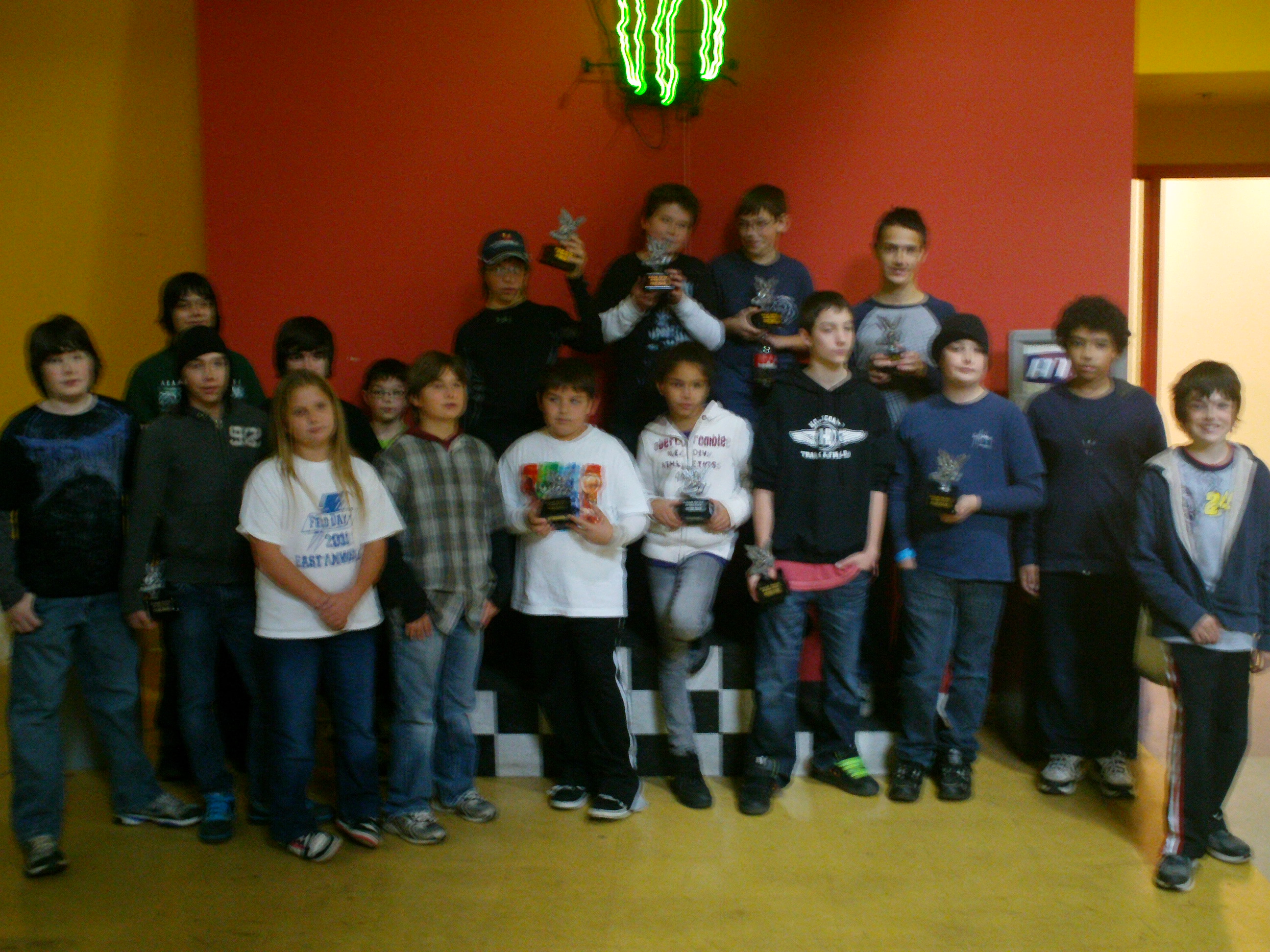 LVGP just finished up the fall round of junior leagues.  This round of leagues did not lack excitement! The final results for all 3 class were determined on the final day of racing.  All of the competitors showed great improvement from week 1 to week 8.  New challenges were provided to returning drivers with the introduction of the adult kart class to the program.
"We felt it was important to add some excitement to the program by adding the adult karts.  The team spent a great deal of time and effort into getting the karts ready for each week," said Kyle Lick the new Race Director for the jr program.
The top class in adult karts had the closest finish in league history.  Drivers Hunter Stewart "Flaming Bull" and Jase Smith "JPSRacer24" were seperated by a single point after 8 weeks.  On the final lap of the final race Jase passed Zack Dunn "ZRacer" to gain the much needed point to put in into first place.
Final Results
A Class: 1. JPSRACER24, 2.  Flaming Bull, 3.  JoetheTraitor, 4.  Z Racer, 5.  Vito, 6.  Malibu Barbie, 7.  Dominator24, 8.  Wildchild
B Class: 1.  Richie, 2.  KalynnTheMadness, 3.  Sanitator, 4.  Jigga, 5.  Kimbo, 6.  David,  7.  Speed, 8.  Harry
C Class: 1.  bRainfreez, 2.  Raptor, 3.  BigDog,  4. Trident,  5.  Silver Bullet,  6.  Legally Blonde, 7.  Silver Bullet , 8.  Christian
Social Events

| Race Hours | |
| --- | --- |
| Monday-Thursday | 2pm-10pm |
| Friday | 2pm-9pm |
| Saturday | 12pm-9pm |
| Sunday | 12pm-7pm |

| Octane Hours | |
| --- | --- |
| Monday | 5pm-10pm |
| Tuesday-Wednesday | Closed |
| Thursday | Closed |
| Friday | 4pm to 9pm |
| Saturday | 12pm to 7pm |
| Sunday | 12pm to 7pm |

Axe Throwing Hours
Monday, Tuesday, Wednesday & Thursday
Closed
Friday
4pm to 9pm
Saturday
4pm to 9pm
Sunday
12pm to 7pm
View Our Event Calendar