Back to Blog
September 12, 2011
Kevin Carney and Andrew Pettijohn make a statement in the 3hr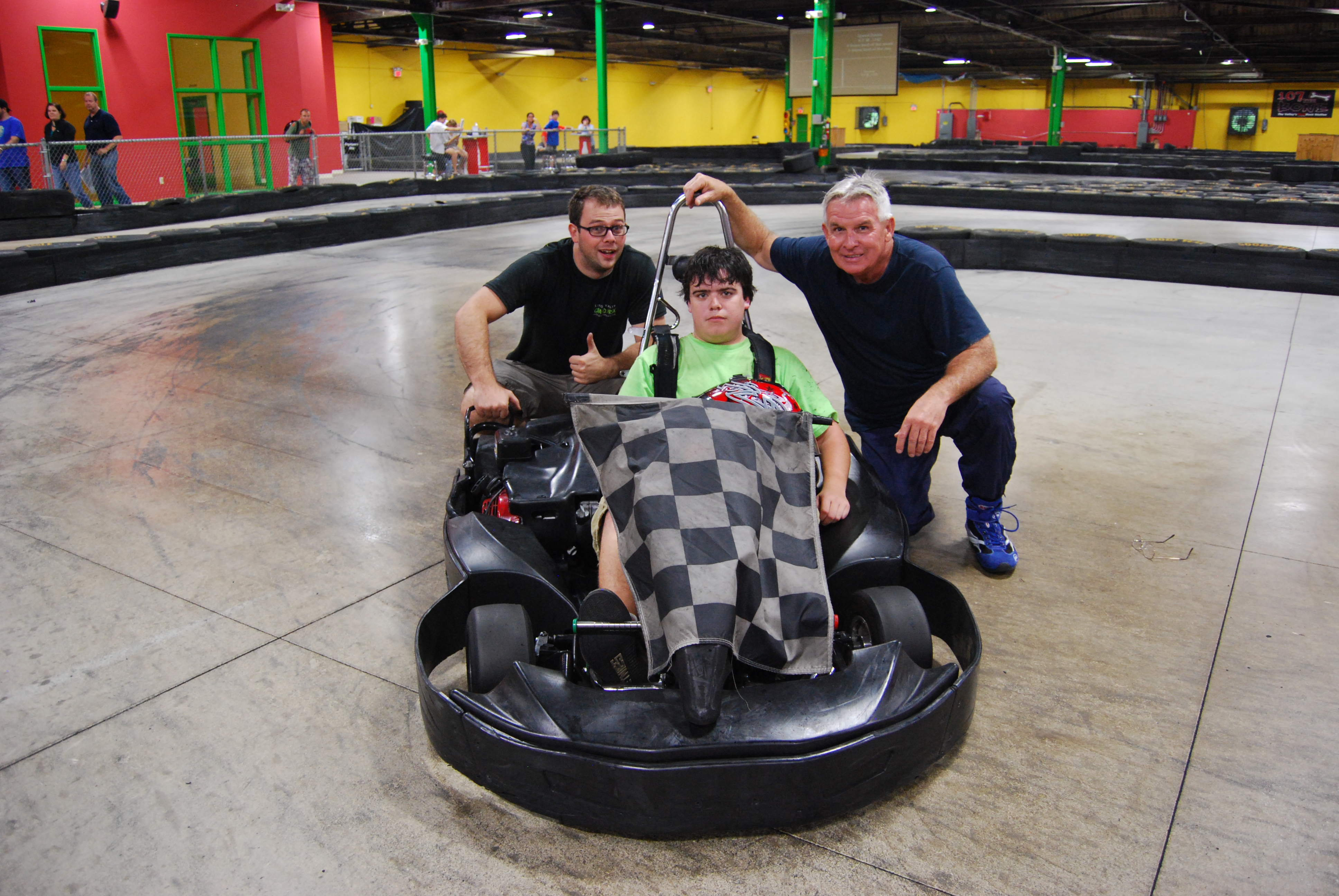 Endurance, grit, toughness and the will to win are all required to win a 3hr endurance race at LVGP.  One team shined above the rest but as a whole it was a tough race run by all competitors.  Team Speed Dudes used a winning combination of strategy and quick lap times.  Kevin Carney of Speed Dudes created a formula for success and the team executed to perfection.  Andrew Pettijohn of Speed Dudes layed down the fasted time ever recorded at LVGP of 27.402.  The previous record of Jianni Koburi only stood for 3 days!!
Other notable finishes:
2.  Team #1- Josh Scrhreiber ran the race as a solo driver and has finished 2nd in the last 4 endurance races.
3.  Bone- Jason Frankenfield finished in 3rd place also competiting as a solo driver.  Bone has proven that he can race against the best on the short races and the long enduros.
4.  333-  Carl Bligan had a strong 4th place finish.  Only 16 years old, Carl completed the entire 3hr race himself!  Carl is competitive at karting on a global level and just returned from the Indoor Karting World Championships.
5.  Trorosso- Pat Gillin and Kyle Shenk finished strong in 5th place.  Making 2 kart swaps hurt their chances at podium but they both threw down their fastest laps ever at LVGP!
6.  Wahoud Racing- Mike Egge and Ishmail Wahoud ran a competitive race in the Amateur class.  They won the second class.  The team hit some road bumps with seat adjustments but proved that they can hang with the PRO's.
7.  No Pulse- Brian and Lauren Hammerman and teammate James Apgar finished 2nd in the Amateur Class.  This was the first endurance race for this team.  They finished with a respectable 26 laps behind the top place Pro Team.  That is an amazing feat for a new team!!
8.  Ground Zero- Jianni Koburi and Giuseppe Curto.  This team came out of the blocks strong setting the pole position in qualifying.  During the race the team lacked communication and teamwork and it showed in their last place finish.
Overall, a big congratulations to all competitors.  It was a great race.  Our next competition will be leagues held on Oct 5th at 7pm.  To register contact Ryan Suchon at competition@lehighvalleygrandprix.com