Back to Blog
August 22, 2011
Iron Man Series was a blast!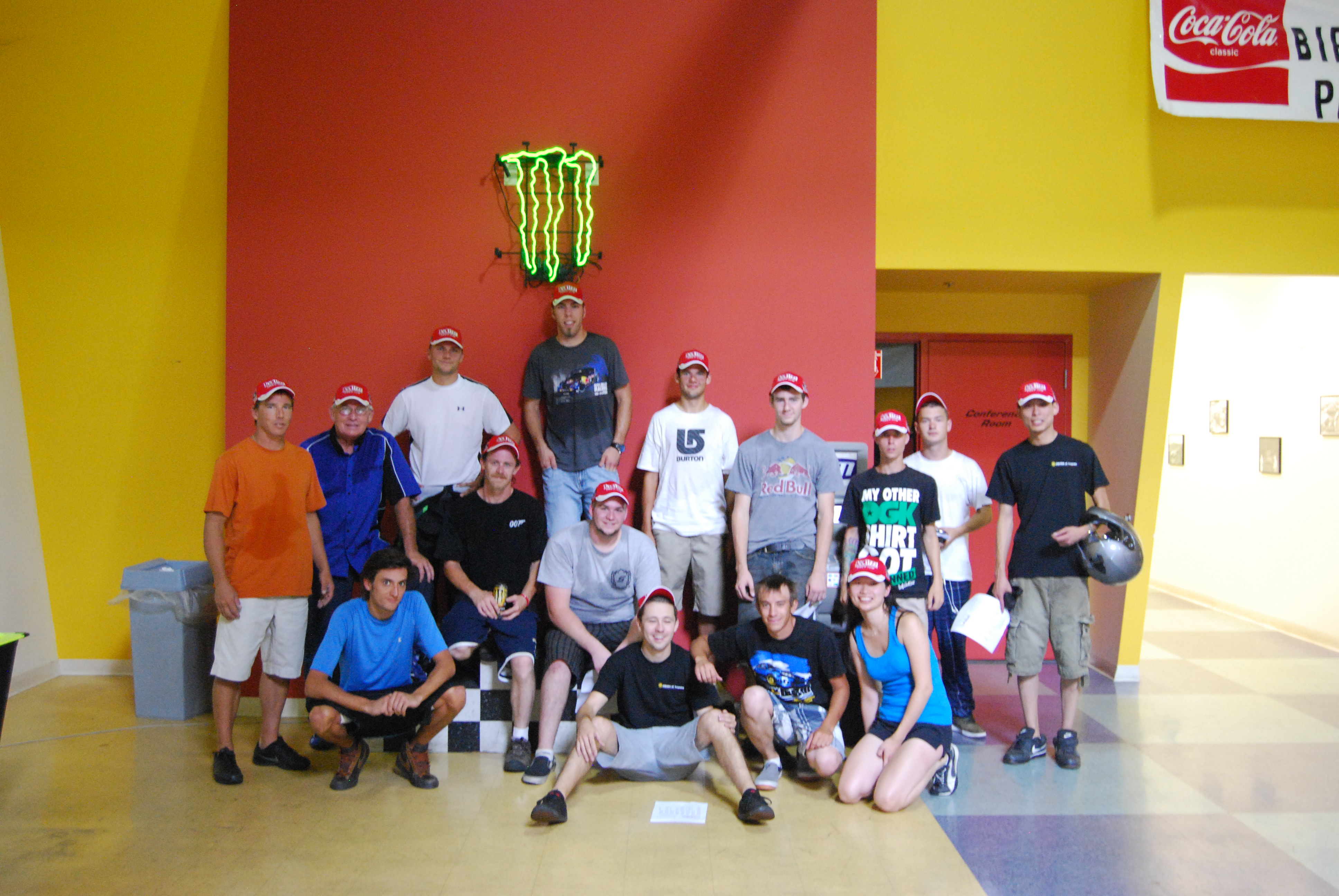 The Iron man series was a hit!  This new program completely sold out within days for the 2nd two races and proved to be an extremely competitive format.    The program consisted of 3 races that were 1.5 hrs.  These were individual drivers racing for a straight hour and half!!  "If you have been to the facility and participated in the standard 8 minute heats, you can put into perspective what these drivers accomplished by simply finishing," said Mike McCreary, owner of LVGP.
What was impressive with the competition is the fact that all 3 races had the top two drivers finish on the same lap!  In the first race Sean Roberts (Scooter) took the victory with Joe Voda only 24 seconds behind.  In the second race Kyle Shenk took the checkered flag with a 19 second lead over Pat Gillin and Andrew Pettijohn (fast kid).  The final race was won by Joe Voda by 4 seconds over Josh Schreiber and 23 seconds ahead of Kyle Shenk.  The most laps completed under the format was by Joe Voda finishing with 184 laps in the final race.
Prizes!!
The overall prize from the PRO CLASS is any choice of helmet from the Vega helmet company.  Kyle Shenk won that victory by securing a 3rd place finish in the final race.  The award was given to the driver to accumulate the most points over the 3 races.
The overall prize for the Amatuer Class was a 5 Race Pack valued at $80.  The overall amatuer victor was Mike Egge.
"It was a great race and a great accomplishment to finish all 3 races with no cautions!  This goes to show that our drivers are not only fast but respect each other and due to that it creates a great atmosphere for racing.  Thank you to all the participants," Ryan Suchon, Competition Director
THE NEXT COMPETITION WILL BE A 3HR ENDURANCE RACE ON 9/11.  Contact Ryan Suchon at competition@lehighvalleygrandprix.com for details.