Back to Blog
November 10, 2011
"I DO!" at LVGP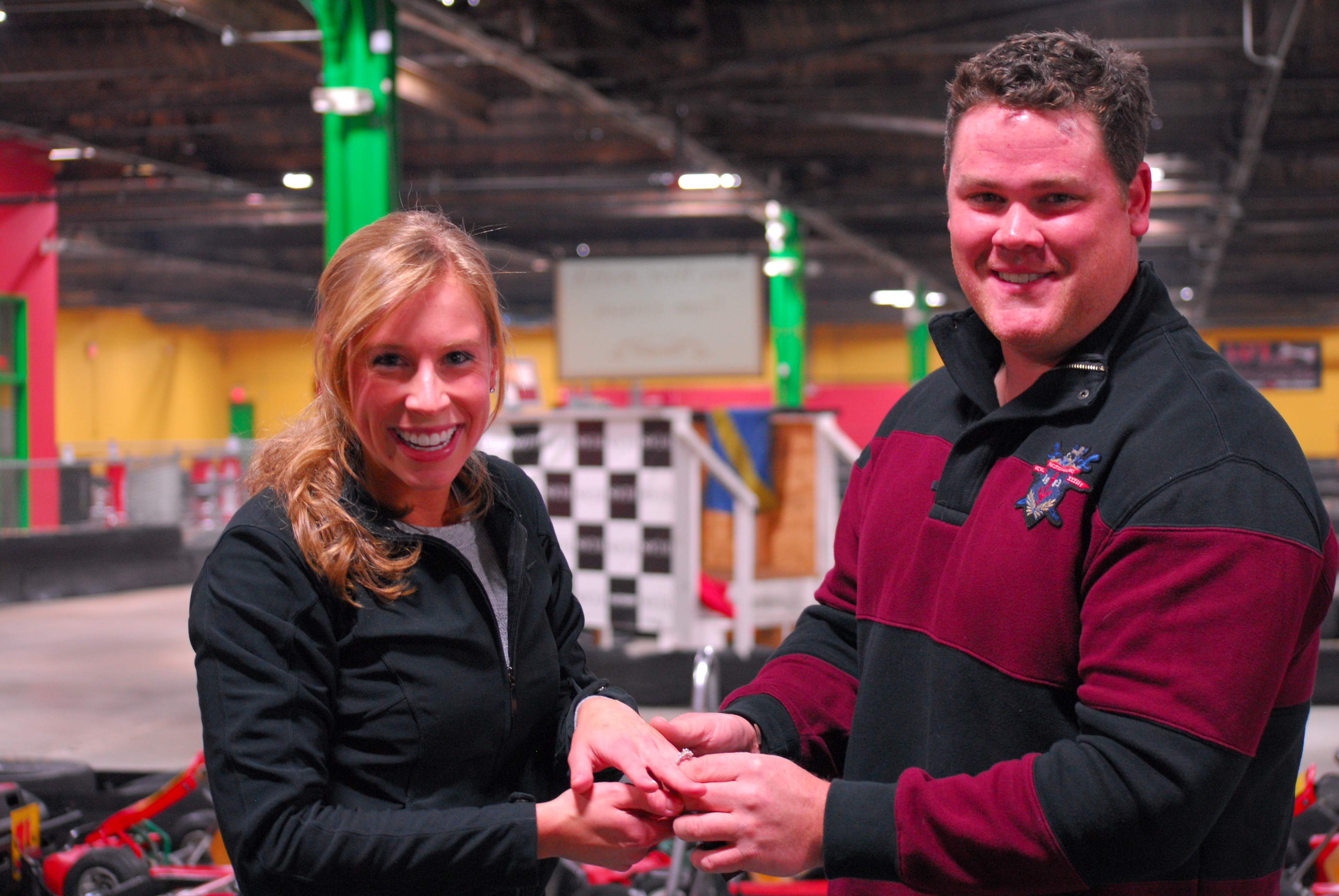 When LVGP was first established in Aug of 2007 the company goal was to create an atmosphere where the customer got the ultimate adrenaline rush!  Thanks to Mgr. Mike Achey we developed a whole new meaning to an adrenaline rush!  This rush didn't involve racing but the nerves and excitement built around a marriage proposal.
We are proud and honored to announce that Al Anzivine thought it would be perfect location to propose to his future wife, Ellen.  On Wednesday, October 9th 2011 Al Anzivine proposed to Ellen Toth.  It was a special moment at LVGP.  LVGP would like to wish them the best in their engagement!
P.S.  For the record Ellen did take the victory posting a time of 31.878 to Al's 32.453.  Nice job Ellen!!
P.P.S.  I can think of a really great spot for Al and Ellen to hold their bachelor and bachelorette parties 😉