Back to Blog
March 13, 2014
Dunn, Taylor, Soberick & Eckroth Win Winter League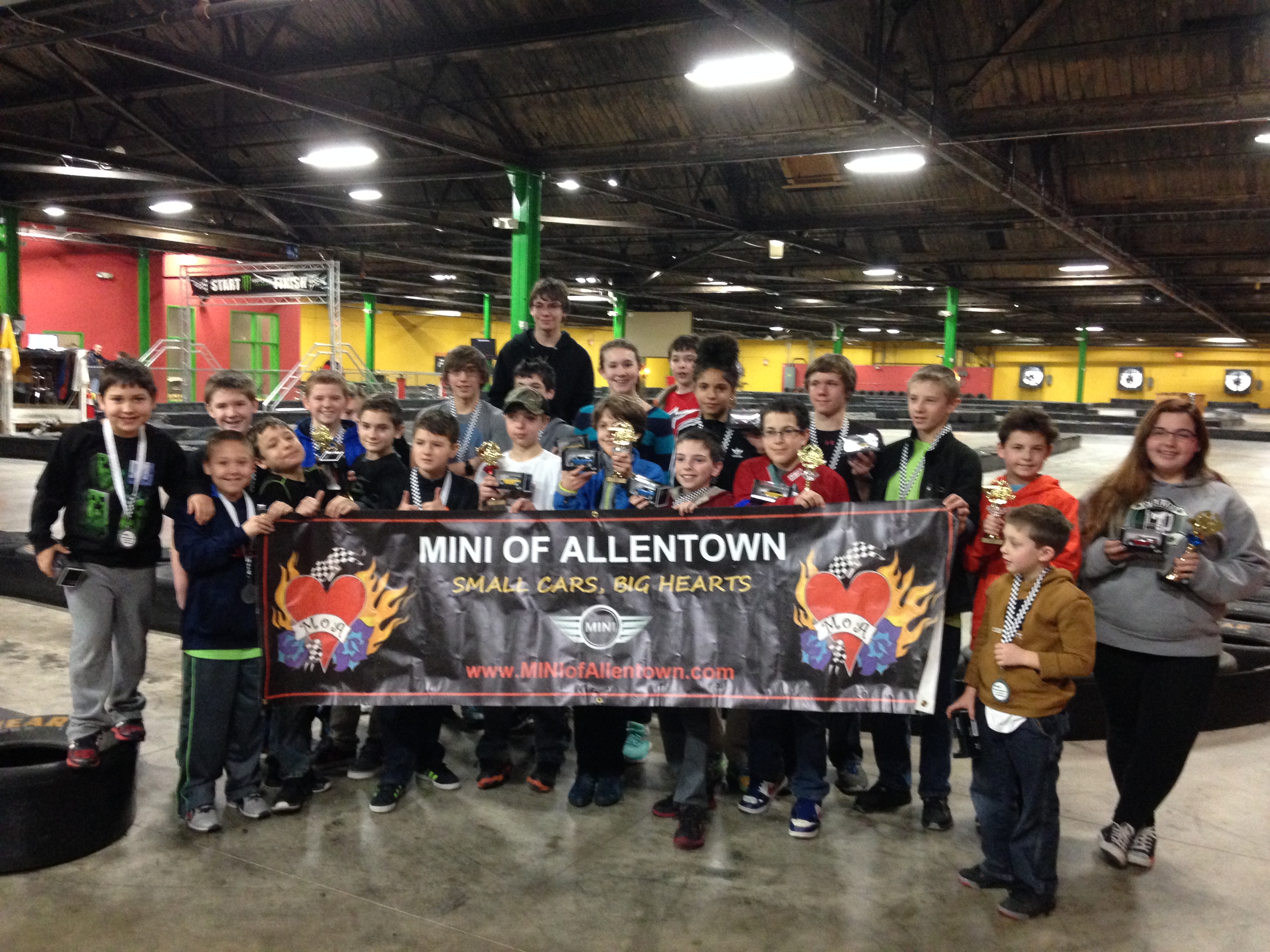 It was another great round of leagues at Lehigh Valley Grand Prix.  Over 30 Junior Racers squared off for the 8 week program.  The League consisted of 4  competitive classes.  "It is always exciting to see the improvement over the 8 week period.  We were lucky to dodge a lot of the wintery weather," said Mike McCreary.
The junior league provides and exciting opportunity for kids to get a real racing experience. Each week the drivers participate in a 8 minute qualifying session followed up with a 20 minute feature race.  The top time in qualifying gets the pole position for the feature.  Points are accumulated each week for the feature races and the total points determine the winner.
The team at LVGP would like to congratulate all of our league drivers for a great league!!  Also, A BIG THANK YOU TO MINI OF ALLENTOWN for donating mini Mini's to all of our league participants!!!
Special Shout out to Brenna Schubert and Ella Beaky for laying down NEW TRACK RECORDS!!
Next Junior League Starts April 5th!
Final Pts Standings
Class A
1.  Zack Dunn 6,286pts.  2.  Joey Brey 5,144 pts.  3.  Josh Patterson 4,755 pts.  4.  Brenna Schubert 4,680 pts.  5.  Jase Smith 4,496 pts.  6.  Brendan Kressler 3,779 pts.  7.  Aubrey Saunders 3,505 pts.  8.  Kaylyn Strobble 3,466 pts.  9.  Noah Kreitzer 3,245 pts.  10.  Cole Wilkinson 3,210 pts.  11.  Joshua Wentling 3,200 pts.  12.  Joshua Barry 1,520 pts.
Class B
1.  Kimberlee Taylor 6,366 pts.  2.  Cody Fronsheiser 5,416 pts.  3.  Anakin Gregory 5,080 pts.  4.  Joseph Grusso 4,760 pts.  5.  Julian Sahaydak 4,679 pts.  6.  Cameron Kulpinsky 4,668 pts.  7.  Sam Lento 3,706 pts.  8.  Ty Wilkinson 3,549 pts.
Class C
1.  Anthony Soberick 6,445 pts.  2.  Josh Sullivan 6,058 pts.  3.  Ava Horvath 5,513 pts.  4.  Joshua Miniger 4,660 pts.  5.  Caleb Osowski 4,386 pts.  6.  Mike Mangini 2,694 pts.
Class D
1.  Kyle Eckroth 7,059 pts.  2.  Ella Beaky 5,866 pts.  3.  Alex Lega 5,638 pts.  4.  Gabe Fronheiser 4,703 pts.  5.  Nate Donatello 4,171 pts.