Back to Blog
August 25, 2011
3 hr Endurance Race 9-11-11 Schedule & Rules Posted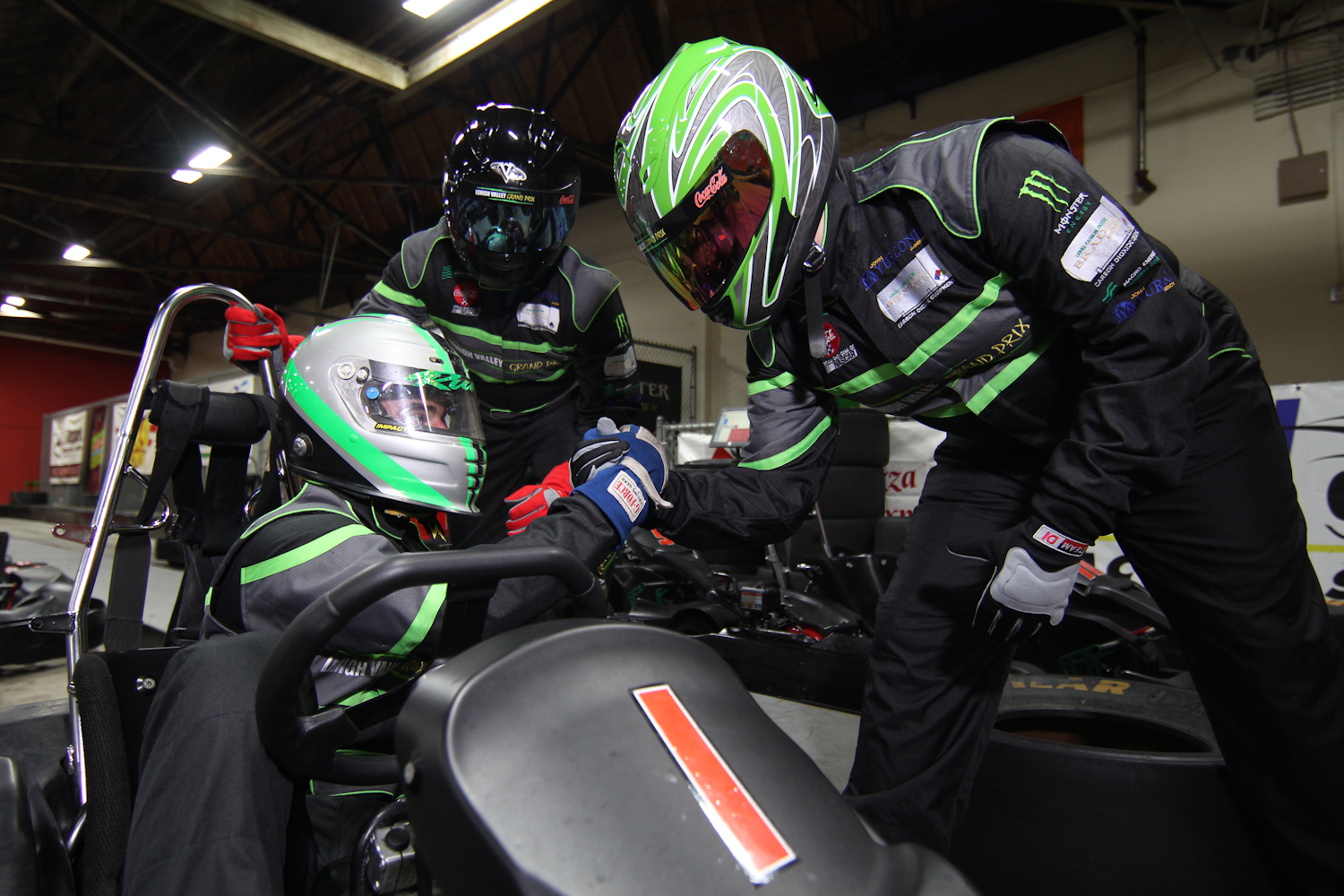 Lehigh Valley Grand Prix 3 HOUR ENDURO RULES:

8:00am – 8:30am: Team registration and team weigh in.
8:30am – 8:45am: Drivers Meeting. Kart draw- Each Kart number will be put into a hat and you will pick the kart to start the race with.
8:45am – 8:55am: Team Kart preparation.
9:00am – Race begins.
Race Rules:
Teams of 1 -3 driver(s).
8 Minimum Stops, either driver exchanges or a stop and go in the pits.
No maximum drive time.
No minimum drive time.
Yellow flags– In the event of a caution, we will turn all the yellow lights on. At this time everyone will be required to go half speed. The goal is to not gain any ground or lose any ground from the person in front of you or behind you. If a driver seems as if they are going excessively fast under yellow they will be black flagged and pulled into the pits. Once everyone is at half speed the track marshals will straighten out the karts involved and then the race will go back to green. If the caution was caused due to someone spinning the other out, the driver who spun the other driver will then be black flagged under green flag racing conditions to assess their penalty.  You can NOT do a kart swap under a yellow flag.
Black Flag– The black flag is going to be used heavily in this race. Consider this your warning. If there is any type of contact, whether it be your fault or not you will get a black flag waved at you and then have to pull into the pits. When you receive the black flag you will pull into the pits with in 2 laps of receiving the black flag, and do a stop and go as your penalty.  As the race goes on your black flag penalties will get more sever. First black flag is a stop and go. 2nd black flag is 3 second penalty, 3rd black flag and on is a 5 second penalty. You can NOT do a kart swap or driver exchange while serving a black flag penalty.
Individual driver weight for the race is 185 pounds. We have weight provided on the track for those who do not make the 185 pounds.
1 MANDATORY kart change– The kart exchange must be completed between 2:00:00 – 1:00:00 in the race. Meaning in the middle portion of the 3 hour race the pit flag will be green for open kart changes. Then with one hour to go the red flag will close the pits for kart exchanges. Karts may be exchanged before the 2 hour remaining mark, and after the hour left mark, but will not count as a kart exchange. Failure to swap karts within the designated hour window is an automatic disqualification.
No Blue flags will be used throughout the race, using good judgment and sportsman ship is key when not using blue flags.